Window Fan Applications & Benefits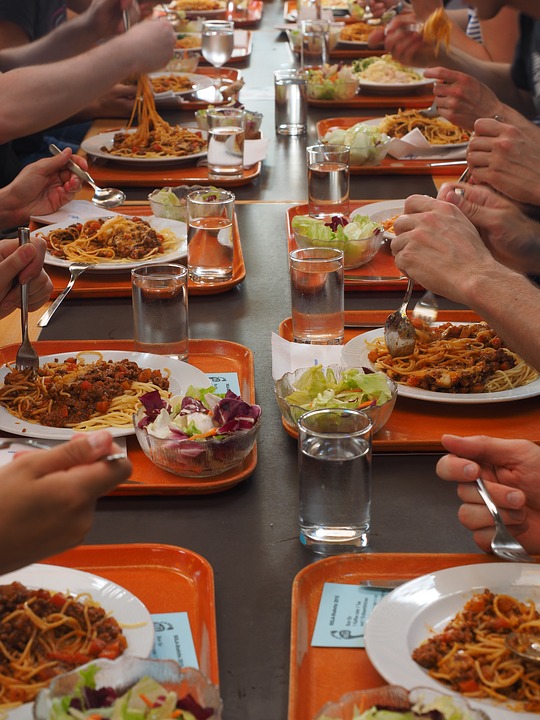 Many people, many flavours – please let in some fresh air!
Window fans can provide many benefits. In addition to regulating humidity and the indoor climate, they can be used to extract smoke and odours from the room. Ventilating fans can be particularly important in rooms like kitchens and bathrooms that particularly prone to excess moisture and odours.
In many cases opening a window is not desirable due to traffic noise or other issues. A
window fan
can provide convenient room ventilation while protecting the area from exterior noise and the outside elements. We offer a range of fans, accessories, and conversion kits to offer the ideal fan and fit or every type of window and room requirement.
Applications for Window Fans
Homes, flats & apartments: particularly important for damp rooms like the WC, bathroom, kitchen, utility room and cellar.
Hotel, restaurant and catering industry
Office, study
Darkroom and other hobby rooms sensitive to draughts
Greenhouse, conservatory
Gym, yoga studio
Rooms with limited floor space for thin panels and walls
Controlled ventilation
Ventilation with protection from burglaries and noise
Supply air considerations:
to ensure the pressure inside the room stays in balance, the same amount of air must be supplied as is extracted. If there is limited air flow to the room from other sources (like louvres in doors or windows), consider purchasing a fan with reversible air flow to switch from extract to supply mode when needed.
When purchasing a window fan, it is important to select a fan that will move a sufficient
quantity of air
for the room. If you have any questions about the best fan to meet your needs, please contact us. Our expert staff would be happy to assist you.
Find the Right Fan: Installation on Glass Versus Inline, Wall & Duct Models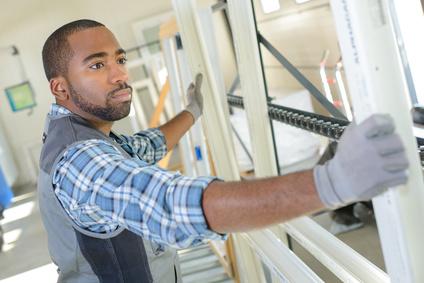 Precision: a glazier at work
There are many fan options available to provide good airflow including walls, window, duct and shafts fan designs. However, window fans have a few key advantages. They do not require ventilation shafts which means they can be fitted into old and new buildings. This makes them ideal for any premises with glass fronts or thin walls. Most models are constructed with a compact axial design making them easy to fit into small spaces. Our accessories also offer you the option to install window fans in sloping skylights or double-glazed windows.
Available Window Fan Features & Benefits
Little space required
No masonry modifications needed
No pipes, ducts or wall breakthrough are necessary
Reasonable installation costs, quick setup
Suitable for many glass types
Splashing water protection for use in bathroom, conservatory, etc.
Individual control, supervised ventilation
Automated ventilation intervals, adjustable after-running controllers
Activation options include by toilet flush, ceiling light, movement, etc.
Sensors for smoke, humidity and room temperature
Some devices regulate supply and exhaust air (reversible)
Controlled with wall controller, remote control or pull switch
Versatile sizes and designs, subtle colour finish
Little demand for cleaning
Reliable air tightness when devices are turned off, no draught
Quiet, consistent operation. Can also be used in studies
Filter removes pollutants from the supply air
Window fans can be used to provide ventilation in internal rooms that lack windows. Some of our window models can be mounted to walls, as well. Others have special mounting kits that allow them to be built into a wall or an already existing ventilation duct.
Drawbacks of installation in a window
Limited options to install in rooms without windows
Landlord might forbid installation
No heat recovery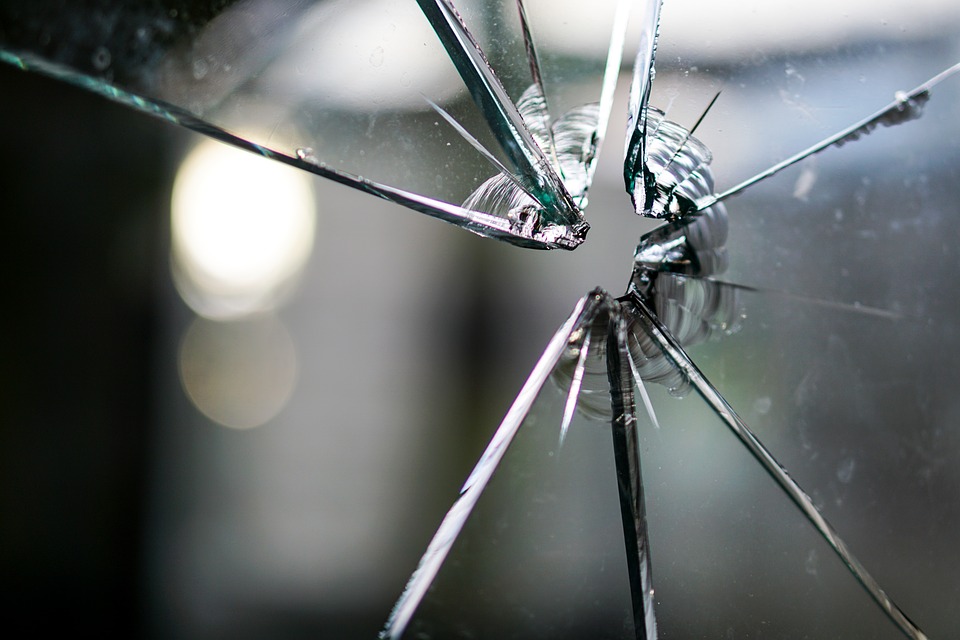 Despite the recent trend: DIY is not always the best option.
Clear flat laminates or acrylic glass can be prepared with a jigsaw at home. If the fan needs to be fitted into a genuine glass, please contact a professional glazier or window fitter. Usually, the existing pane is replaced by a new pane with a corresponding opening for the ventilator.

The required electrical connection should be set up by an electrician.

Our tip: Check whether the window fan is compatible with your blinds and shutters before placing the order, you might have to switch to a flatter model. We also offer devices that can be mounted in a horizontal, vertical, or diagonal position.
Remote Controls, Sensors & Other Fan Accessories
Depending on the integrated equipment, window fans can be controlled manually or with motion, temperature, humidity, or smoke detectors. Automated models can be set to begin operating as soon as someone enters the room, once a certain humidity level or temperature is reached, or when the toilet is flushed or the light switch is used. If required, it is also possible to program the fan to continue running for a specific amount of time after it has been activated.
A self-regulating model is particularly recommended in the catering and hotel industry, as these fans can automatically turn on when needed. For example, the fan can be set to turn on automatically after detecting smoke from cooking food. In spacious rooms like cafeterias, it is possible to control several different window fans with the same speed controller, even if the fans are different makes or models.
Other available accessories include mounting kits in various sizes for glass panes with bigger thickness and different pane types. Furthermore, we offer airtight external covers with grilles that keep away large pollutants such as leaves. Those covers automatically close once the fan is turned off. This prevents cold air from infiltrating indoors. A corresponding filter holds back smaller particles like dust and dirt, even if you operate the fan in the reversible supply air mode.
Pictures :
Cafeteria © Hans - pixabay.com, CC0 Public Domain
Glazier © auremar - fotolia.com, ID 124766280
Broken glass © kira_fotografie - pixabay.com, CC0 Public Domain