Stadler Form Fan Otto bamboo for 40 m² rooms
• inclination adjustable • power consumption: 45 Watt • 3 rotation speeds
---
immediately ready for dispatch, delivery time 2 - 3 days

---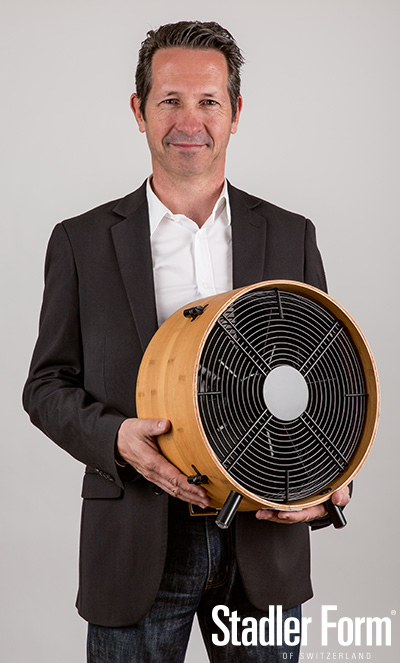 Dimensions and technical details
Voltage: 230 Volt / ~50 Hertz
Frame: curved bamboo (sustainable production), oiled twice
Inclination adjustable with pedestals
3 rotation speeds
Ideal for rooms with up to 40 m² size
Power consumption: 45 Watt
Air flow max.: 2400 m³/h
Dimensions (L x H x D): 35.0 x 37.6 x 18.5 cm / 13.8" x 14.8" x 7.3"
Sound volume (dB): 44 - 58
Fan blades can be easily cleaned (4 screws on the backside)
Weight: 4.25 kg
Attention: This item is delivered with a Type C Europlug, you might need an adapter.
Well-established designer Stadler Form introduces a spectacular fan called Otto bamboo with a unique housing made of genuine bamboo.
Spectacular design


FSC certified bamboo housing


Powerful fan


Domestic and professional environments up to 40m2


On stock
The combination of modern ventilation technology and an exotic Far East touch is particularly attractive. Black metal parts remind spectators of industrial components, however the bamboo element softens the overall picture. Carlo Borer, a Swiss artist and product designer, is known for mixing different materials and combining them in a clear-cut design. In case of the Otto that means the device goes well with any décor – traditional, dapper or modern!
---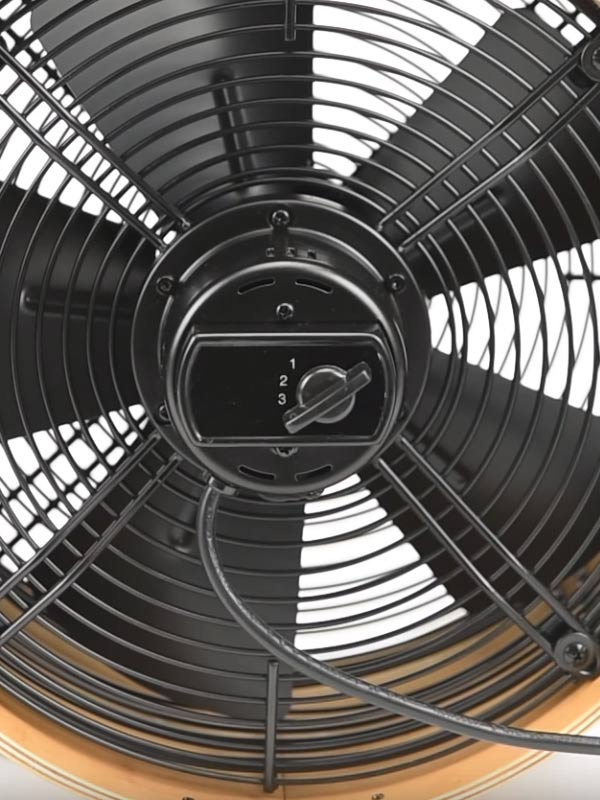 Back view with lead wire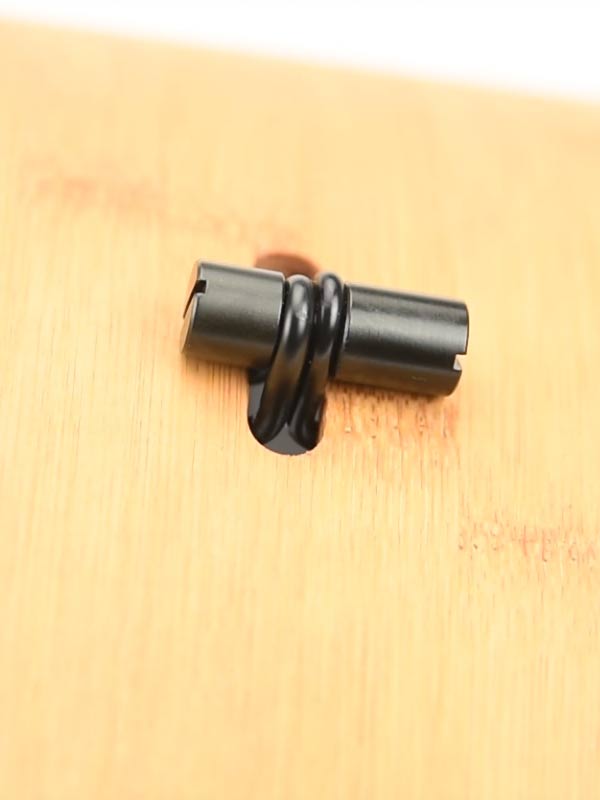 Detachable housing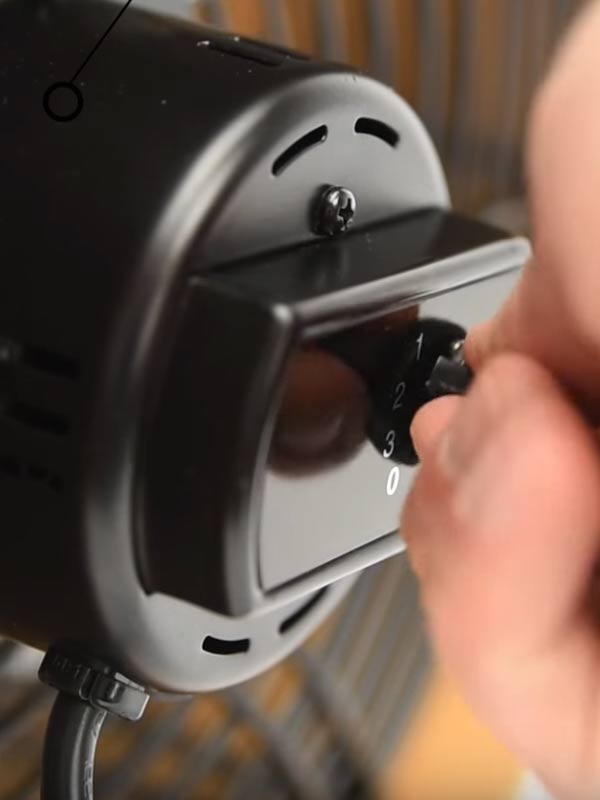 Three fan speeds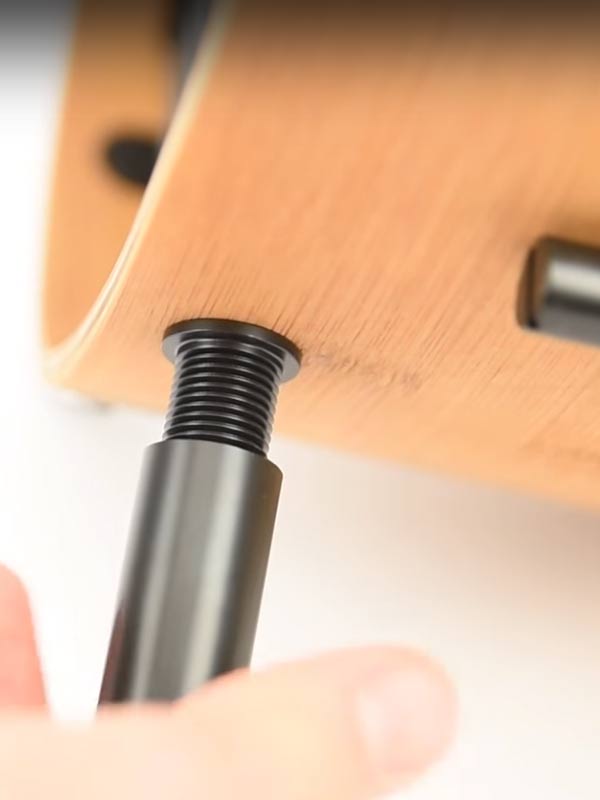 Adjustable angle
---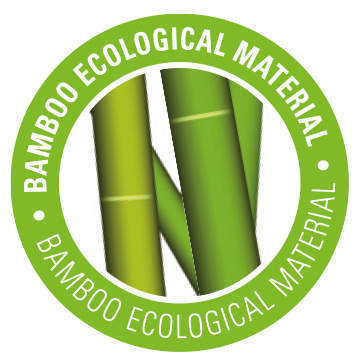 This fan places emphasis on natural beauty – or rather the beauty of nature. The bent frame is made of bamboo originating from environmentally sustainable cultivation. Bamboo is able to grow several centimetres per day, it is incredibly flexible and light, yet robust and solid. Due to its rather unusual appearance this type of wood stands out from local types of wood, bamboo is perceived as modern and refreshing. The warm, welcoming look prevents the Otto from appearing too mechanical as is often the case for other wind machines of this type. Normal humidity does not harm the wooden exterior thanks to a special oil sealing. That way you are guaranteed to enjoy the material's colour and soft shimmer for a long time.

The Otto bamboo is not only a pleasure to look at, it is also a reliable appliance when it comes to cooling. The powerful fan circulates air inside the room with a maximum airflow of 2400m3/h. Select one of 3 fan speeds and fulfil your individual requirements for ventilation. Despite its outstanding performance the device operates quietly: On high speed the fan produces less than 58 dB(A). In other words, the Otto can also be used in bedrooms and studies.

The pitch of the designer appliance can be adjusted on the base of the fan which changes the direction of the airflow. The Otto can be opened on the back to keep cleaning as simple as possible. With a power consumption of 45 Watt the Otto bamboo is suitable for rooms with up to 40m2 space. It is a stylish lifestyle accessory and looks anywhere: on your bookshelf, the coffee table or on the ground.

Stadler Form's outstanding combination of seemingly opposite materials charms people who are fond of extraordinary design and want to add this certain something to their interior.