Infrared Heater CasaTherm S2400 with Remote Control
IP55 protection against water jets
2 high-performance gold heater tubes
up to 15 sqm coverage
includes remote control
---
item currently not available, estimated delivery time of maximum 10 weeks

---
Dimensions and technical details
220-240 V ~ 50/60 Hz
Halogen infrared heater with on-trend design
Material: aluminium, stainless steel
Colour finish: black, silver
Wattage: 2400 Watts
Power consumption: 10.5 Ampere
Coverage: ca. 15 sqm
Includes 2 x 1200 W halogen gold heater tubes
Heater tube service life: ca. 5000 hours
Heating-up period: ca. 10 seconds
No loss of heat thanks to high amount of IR-A radiation
Includes remote control (on/off, independent control of both tubes) and pull cord for standby mode
IP rating: IP55 protected against water jets
Insulation class: I
Dimensions L x H x D: 705 x 250 x 151-313 mm
1.8 m rubber lead wire with type F plug
Weight: 4.6 kg
Recommended minimum distance to the ceiling: 30 cm
No emission
Maintenance-free
Includes wall mount for horizontal and vertical adjustment
Application: outdoors, e.g. balcony, deck, seating area of restaurants
The included heater lamps must only be used for the infrared heaters mentionend above. They are not suitable for indoor lighting and must not be used for any other purpose than intended by the manufacturer.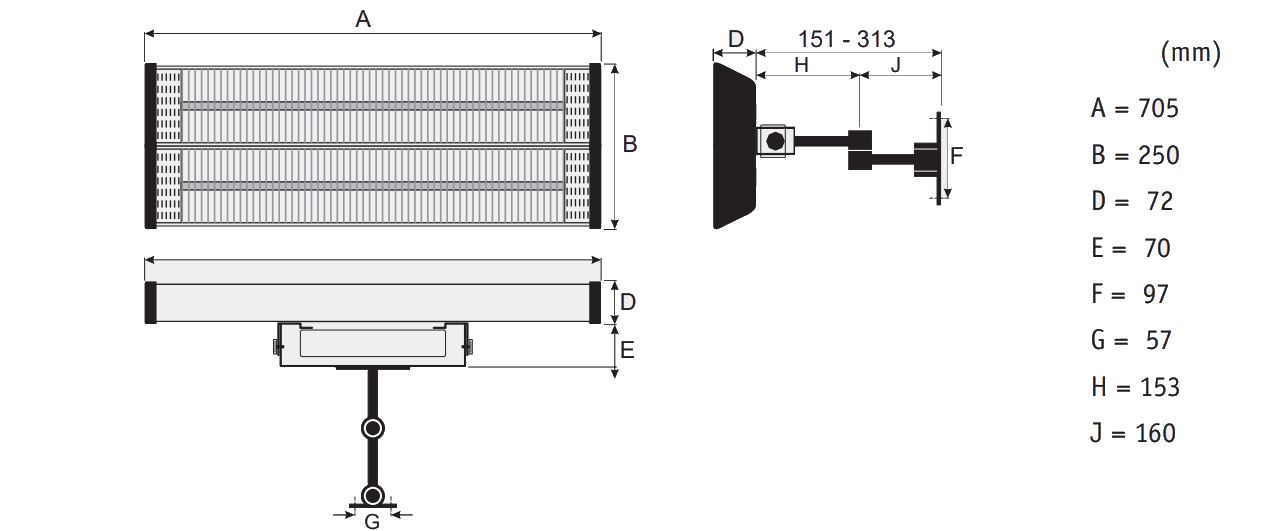 Attention: This item is supplied with a type F plug, you might need an adapter.